The Devil is in the Detail
Securely Moving Your Commodities from Point A to Point B.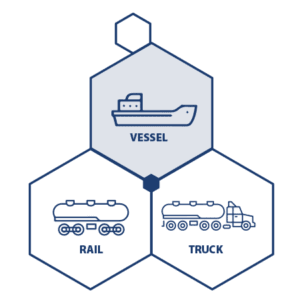 Our expertise within logistics extends both domestic and international methods of transportation and infrastructure. Our team keep things moving to get them to the right place, at the right time by navigating today's logistical challenges.
Our operations group, led by Jessica Hecht, all hold  degrees and/or certificates in supply chain management, with Jessica also retaining a CSCP (APICS) certification in supply chain. This pedigree ensures that our staff is not only experienced and knowledgeable in oil logistics but also retains a general knowledge base within the supply chain field necessary to handle all aspects of supply chain planning.